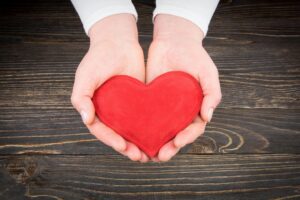 Volunteering should never be about guilt in serving the church or the community. Serving must come from a soul after God's own heart, one that desires to be God's hands and feet. Volunteers are that bond. Pray for our volunteers and the good works that God can do through them.
At Ocean Lakes Church, we hope to witness an increase in joyful willingness to serve others. Our goal is to have a positive impact on the Ocean Lakes Church body and area community while enriching personal growth as individuals. If you desire to share your time and talents to bless others, please scroll through the volunteer opportunities for additional information.  Even if you are unsure, try it one time. God's blessings will surely set your heart on fire!
Each of you should use whatever gift you have received to serve others, as faithful stewards of God's grace in its various forms. 1Peter 4:10
If you want to change the world, start with the next person who comes to you in need.
 B.D. Schiers
oceanlakeschurch@gmail.com / 1200 Dam Neck Road*Virginia Beach, VA 23454 / 757-717-3729